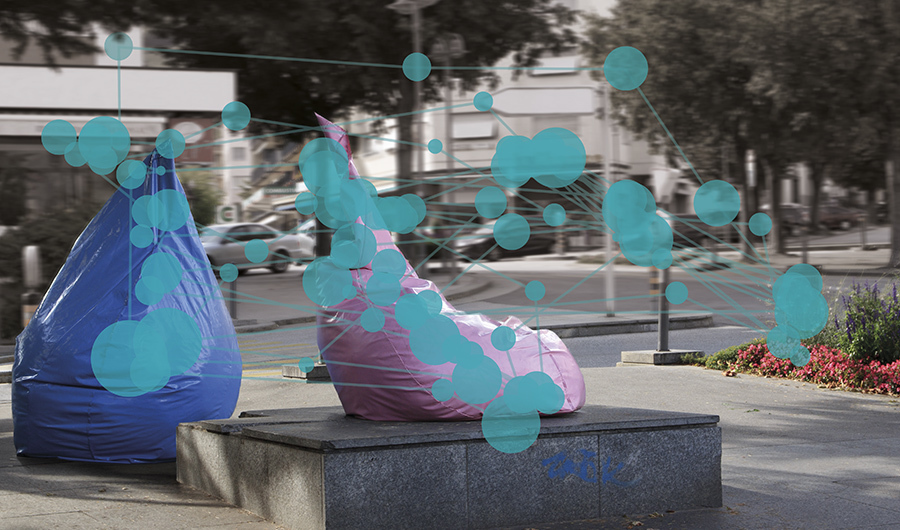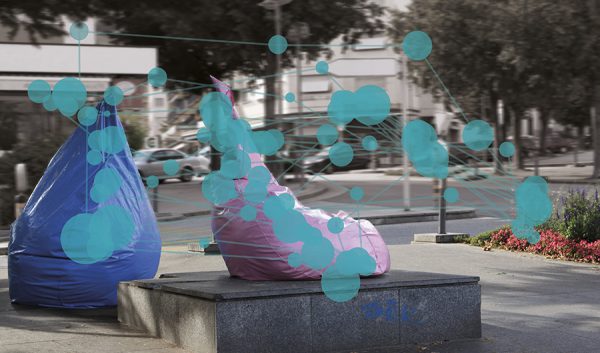 Experimental situation: Hannes Brunner
2018
Home Zone. Research project on perception of art in public space, collaboration with Humboldt University Berlin. Edition ECAV/Trace 4
2016
Home Zone. Research project on perception of art in public space, collaboration with Humboldt University Berlin (chair Prof. Elke van der Meere) – participation at IAEA (International Association of Empirical Aesthetics) annual conference at University of Vienna (sept. 2016)
Heritage. Reflexionen zu Kunst und Kulturerbe. Edition ECAV / Trace 02
Interview. Oral history in art and art history, Art et Fiction, Lausanne (with Dora Imhof)
2015
Heritage. The role of art and immateriel culture in research projects of ECAV. Heritage 1– 4: 4 exhibitions at project space enter / Art Museum Thun (september 2014 – mai 2015)
Lieux de cristallisation de l'art en Suisse, Sibylle Omlin and Dora Imhof (editor), Scheidegger & Spiess, 2015
"Heimliches Sujet: Die Rhone im Wallis in den Bildmedien", Sibylle Omlin en: «Le Rhône, entre nature et société» Cahiers de Vallesia. Ed. Canton du Valais/Archives de l'état, Vol. 29
2014
"Decentrement: des questions locales dans le contexte international", Sibylle Omlin In: Hors piste. La recherche de l'ECAV 1998-2013. Art&Fiction Lausanne 2014 (co-editor)
"Recherches et expériences. Les traces du patrimoine viticole en Valais et leur valorisation en contexte touristique", Sibylle Omlin, Samuel Pont, Anne-Dominique Zufferey in: Reiseziel Immaterielles Kulturerbe. Ein interdisziplinärer Dialog/ Patrimoine culturel immatériel: un dialogue interdisciplinaire, ed. Marc-Antoine Camp et al., Chronos Verlag, Zürich 2014.
Home Zone. Research project about perception of art in public space, collaboration with Humboldt University Berlin, chair Prof. Elke van der Meere, HES-SO funding 2014-16 (with Karin Frei Rappenecker and Petra Koehle) (head of project)
2013
Smoky Pokership. Performance in the exhibition space. Sibylle Omlin (ed). Verlag für Moderne Kunst Nürnberg. www.vfmk.org
"Art on architecture" ,Sibylle Omlin in: Pavillons. Art in Architecture (ed. Federica Martini/Robert Ireland), La Muette Editions Bruxelles 2013
"The Critical Turn in Tourism Studies. The Work with Images between Seduction, Deconstruction and Critics", Sibylle Omlin in: Tourists like us. Critical tourism and contemporary art, (ed. by Federica Martina/Vytautas Michelvecius), Academic Press Vilnius, Vilnius 2013, p. 30-40
Comparative evaluation / Case study about cultural territory/cultural projects during Rhone 3 for cultural body of the Valais County (head of project)
2012
Paysage Son Image, With contributions of Roberto Barbanti, Raphael Brunner, Piere Mariétan, Sibylle Omlin, etc. Sibylle Omlin (ed.), Art&Fiction, Lausanne: 2012 (with DVD)
2011
«Das Kuratieren von Kunst und Forschung zur Kunstforschung», van den Berg, Karen, Omlin, Sibylle and Tröndle, Martin in: Martin Tröndle, Julia Warmers (Hg.) Kunstforschung als ästhetische Wissenschaft Beiträge zur transdisziplinären Hybridisierung von Wissenschaft und Kunst, Bielefeld: Transcript Verlag, 2011, S. 21-48.
Performe the exhibition space, scientific symposium of ECAV at Chateau Mercier Sierre (with Barnaby Drabble)
Kristallisationsorte der Schweizer Kunst der 1970er Jahre. Aarau, Luzern, Genf.SNF/ DORE Projekt Schweizerischer Nationalfonds (Co-Leader, together with HSLU Hochschule Luzern, Dept. Gestaltung und Kunst, Abt. Forschung in der Kunst)
Patrimoine revisité. Research project, funded by HESSO fonds strategique de la cherche (head of project till 2012)
2010
Oral History in Kunstwissenschaft und Kunst. Contribution of Gabriela Christen, Katrin Grögel/Andrea Saemann, Dora Imhof, Christoph Lichtin, Hans Ulrich Obrist, Sibylle Omlin, Gregor Spuhler, Hilar Stadler, Till Velten, John Welchman/Mike Kelley, Omlin Sibylle/Imhof Dora (ed.),Verlag Silke Schreiber, München 2010
Paysage Son Image, scientific symposium of ECAV at Chateau Mercier Sierre, Sibylle Omlin (concept/organisation)
2009
"Video. I see. Now. An artistic curatorial view on the 1970er and 1980er Jahre", Sibylle and René Pulfer in: Reconstructing Swiss Video Art 1970s/1980s, ed. Irene Schubiger, JRP Verlag Zürich
"Masse und Material. Print im Kontext am Beispiel von Dieter Roth und Hanne Darboven", Sibylle Omlin in: Artist' Publications. Ein Genre und seine Erschliessung, hg. Sigrid Schade/Anne Thumann-Jajes, Salon Verlag Köln 2009, S. 209-233 (resarch project Out of Print, Museum Weserburg Bremen)
2008
"Die Realität von reproduzierten Dingen. Zu W.G. Sebalds Bildmaterialien in den Ringen des Saturn",Sibylle Omlin in: Realitätseffekte. Ästhetische Repräsentation des Alltäglichen im 20. Jahrhundert, (ed. Alexandra Kleihues), Wilhelm Fink Verlag München 2008
E-Motion. Mapping museum Experience. SNF/DORE Project of Martin Troendle, funded by Schweizerischer Nationalfonds (Collaboration till 2009)
2006
"Medien Metaphern, Intermedialität", Sibylle Omlin: in: Schnittstellen. Sigrid Schade, Thomas Sieber, Georg Christoph Tholen (ed.) 
(= Basler Beiträge zur Medienwissenschaft. Bd. 1). Basel: Schwabe Verlag 2006
2003
Hybride Zonen. Architektur und Kunst, Birkhäuser Verlag Basel 2003 (ed. with Karin Frei Bernasconi). Publication of SNF / DORE research project Hybride Zonen. Architektur und Kunst in Basel und Zurich at HGK Basel/FHNW 2002-2003
2001
Welcome to the Revolution. Neue Arbeitsverhältnisse in der Kunst, research symposium at ZHdK Zürich (co-organisator with Marion von Osten)